Our Story
GM Jimmy Aujla grew up in India and volunteered as a child in the kitchen of a Sikh Temple.
As a teen, cooking became a hobby. After moving to the US in 1996, he began working at his family's Indian restaurant, Maharaja, in Washington state. As his family opened another restaurant in Beaverton, Oregon, Taj Palace, Jimmy followed and then moved on to Palm Springs to help open and run Monsoon. Last year, they opened Flavor of India in Needles, CA.
Since moving to Tucson, Jimmy has been dreaming of running an Indian restaurant and fell in love with the beautifully designed space at Swan & Camp Lowell. Chef Jesse Singh has moved to Tucson to join him in making this dream a reality.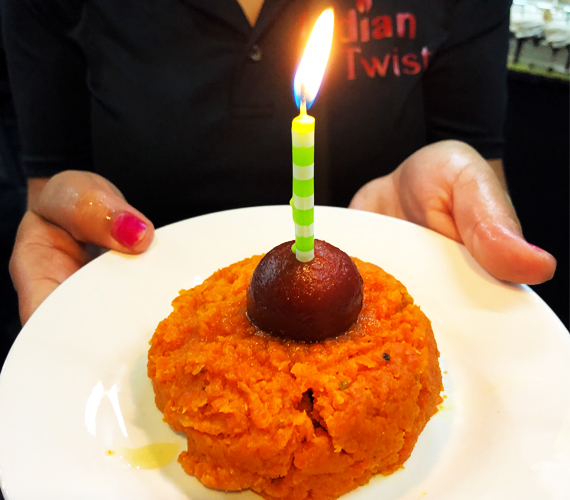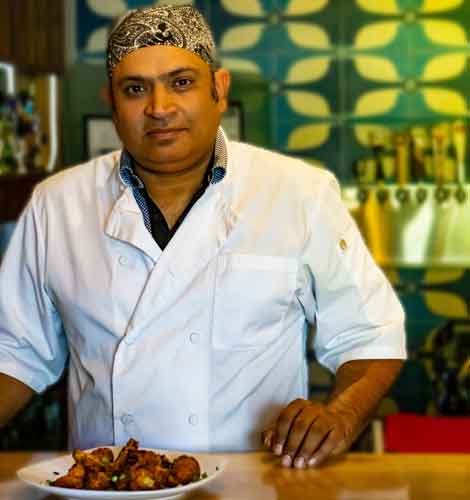 Why Choose Us
Indian Twist's menu is varied and extensive, with many dishes prepared in the Tandoor oven which is visible when you walk in the door.
Our dishes are served family style at dinner, and we offer numerous vegetarian options, as well as poultry, lamb, and seafood dishes.
We have a full bar, with Indian beers on tap.
I have a long-distance towing business, which often causes me to visit Tuscon. What I like most about Tuscon is "you will find Indian restaurants everywhere." Being an Indian, I love Indian dishes, and whenever I get an opportunity, I grab them. I visited Indian Twist dozens of times. They have a clean and well-decorated restaurant, and their Indian dishes are delicious and very healthy. I highly recommend them.
"Indian Twist is a well-known restaurant in our Indian community of Arizona, Washington. Their foods are awesome, and their restaurant is well decorated and clean. Their staffs are very polite and customer friendly. I highly recommend them for family outings.
My name is Billa. I am a chauffeur in Park Plaza Limo. For my trip, I came to Tuscon and got a chance to test the delicious biryani of Indian Twist. They cook not just delicious but also healthy and fresh foods. I highly recommend Indian Twist, especially for their biryani.